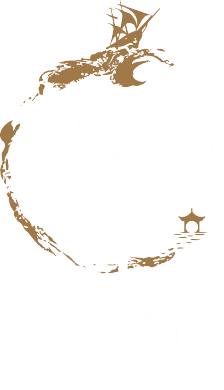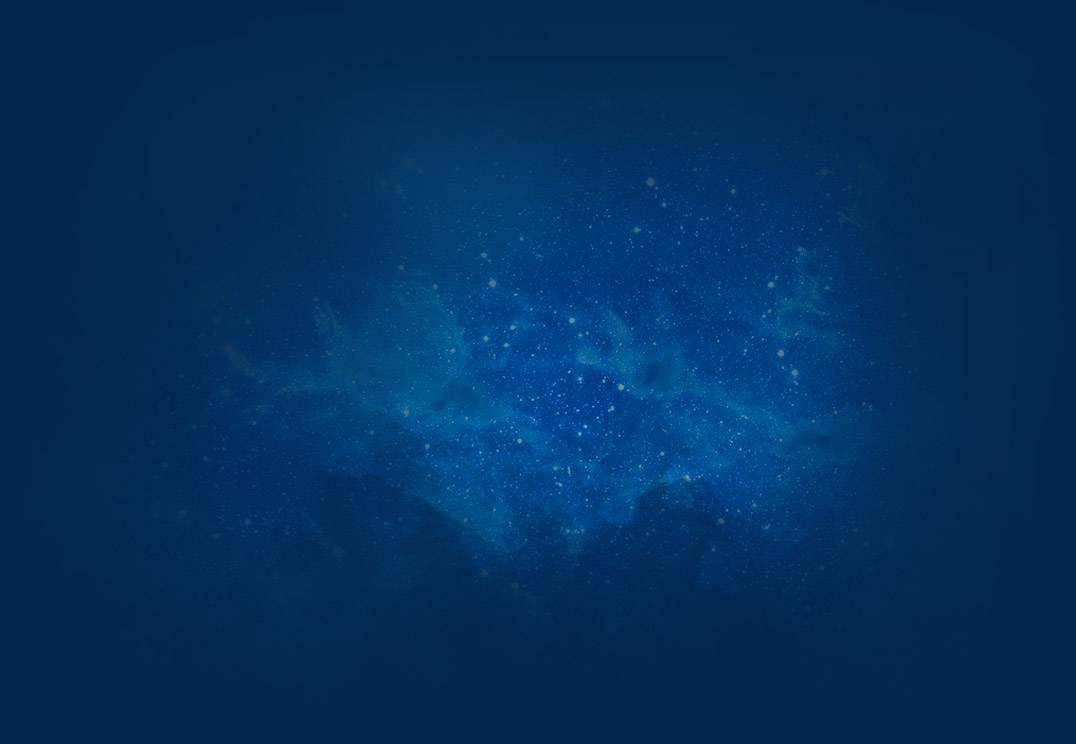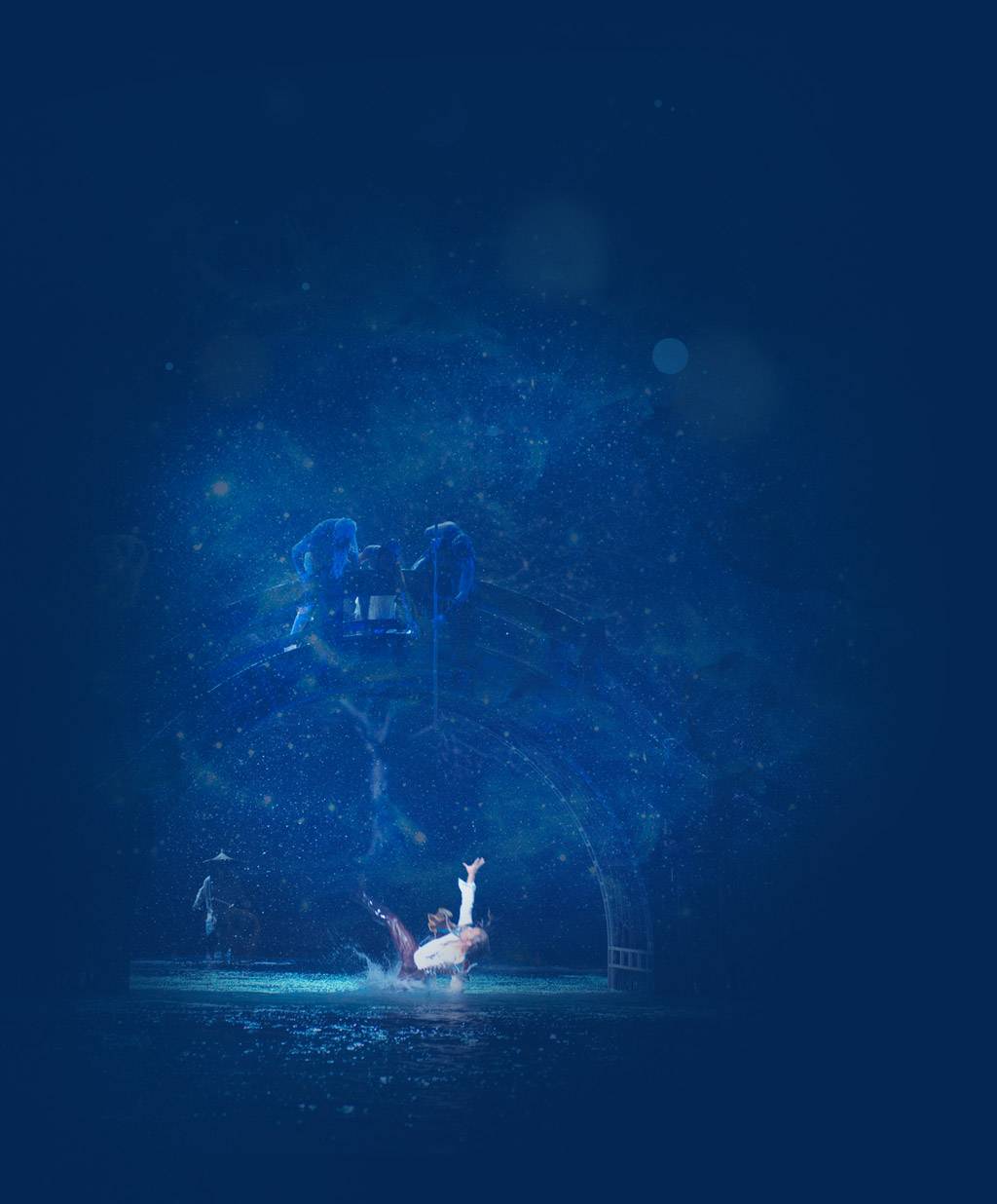 The House of Dancing Water
"An extraordinary magical kingdom"
Performing in the tailor made 2,000-seat Dancing Water Theater, by a cast of nearly 100 international artists, The House of Dancing Water is a spectacular love story that transcends time and space.
The show is set in an extraordinary magical kingdom that takes audiences on an awe-inspiring and emotional journey.
The show incorporates mesmerizing special effects, dazzling costumes and visual treats with the most breathtaking acrobatics, artistic and aerial performances. The House of Dancing Water has received rave reviews by audiences and critics alike and has been hailed as one of the most imaginative theatrical extravaganzas ever produced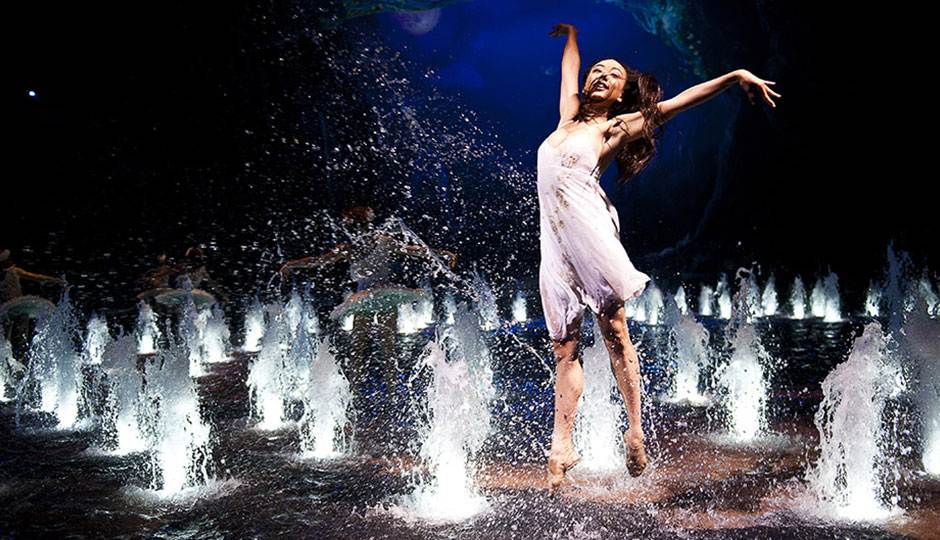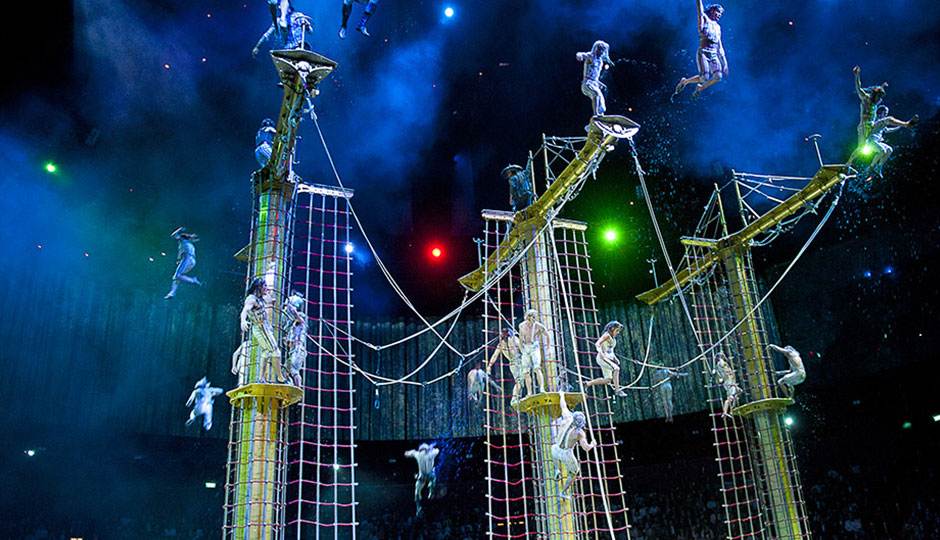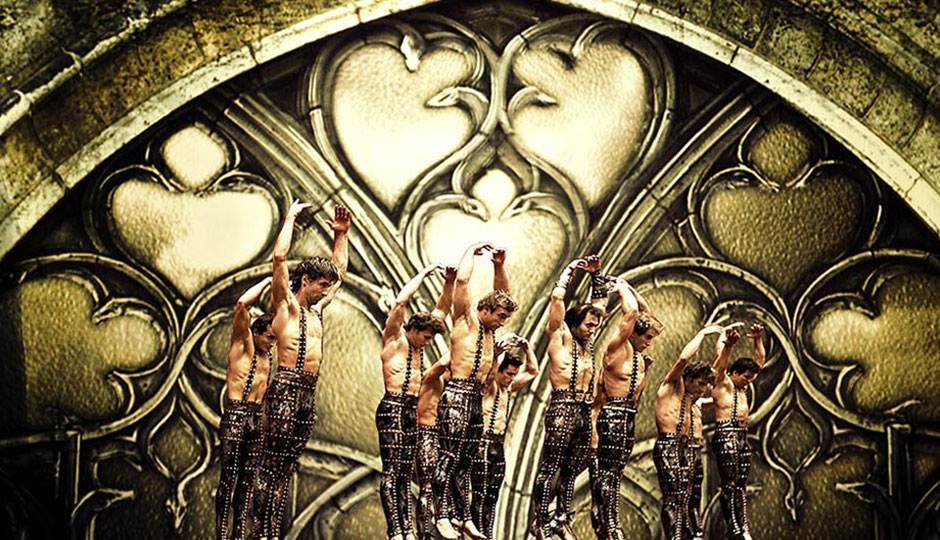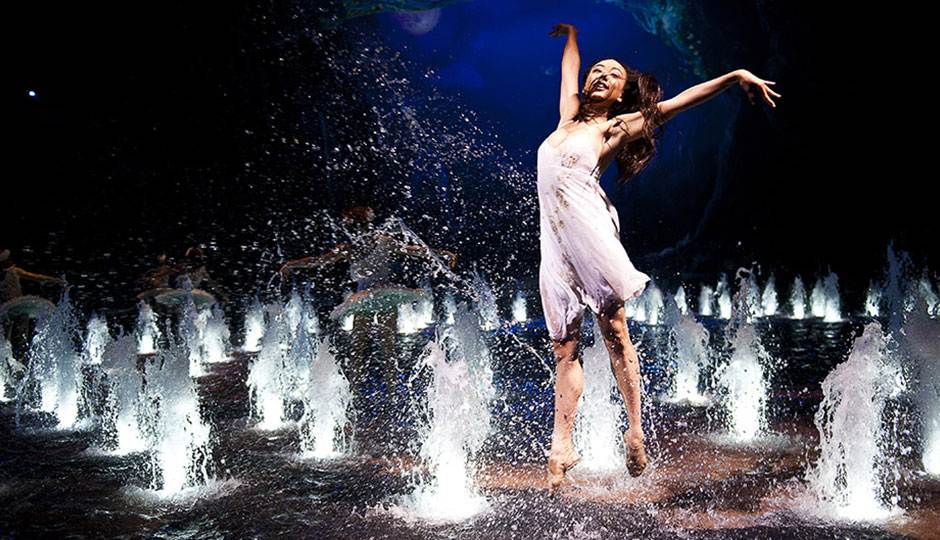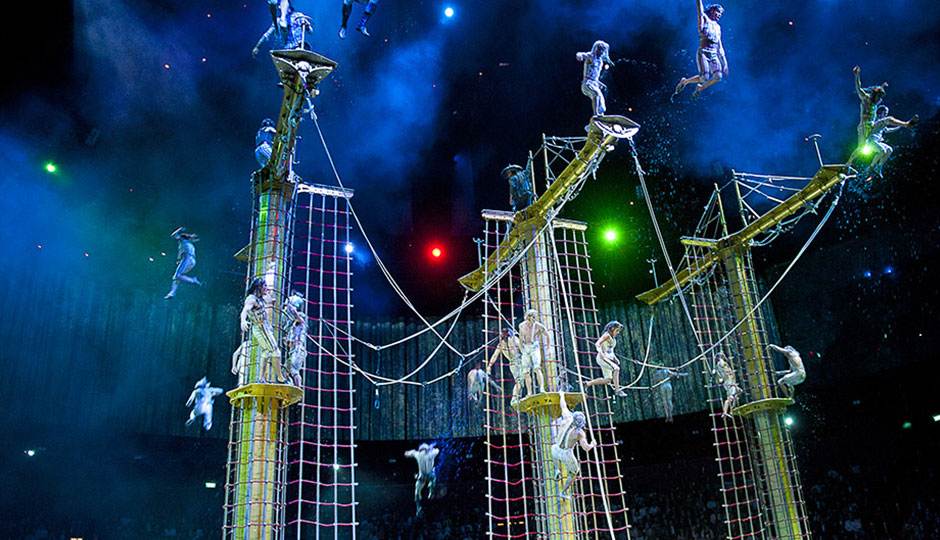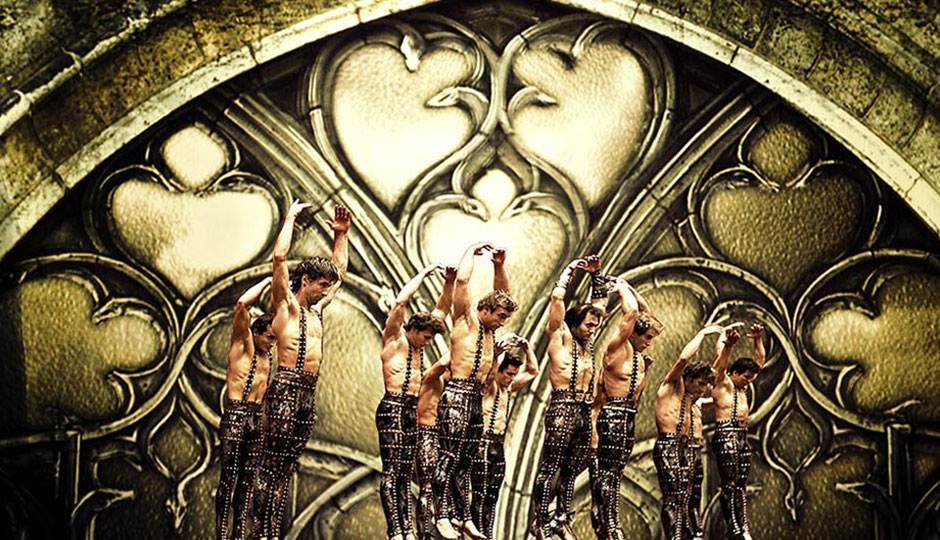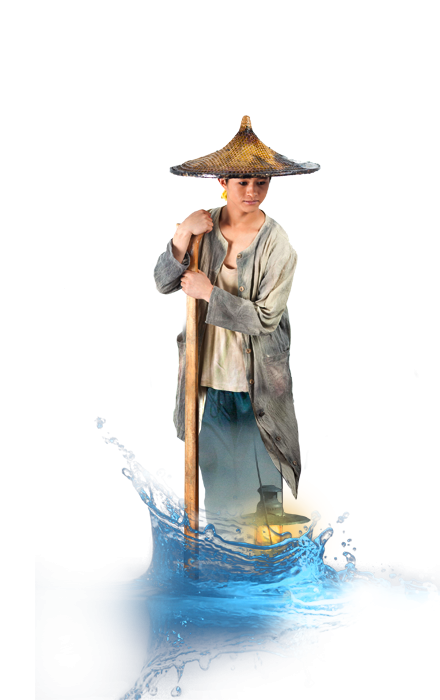 — The Fisherman
Because this brave fisherman saved its life, a Cormorant promised a peaceful life for him and his family. Thus he lives, humble and serene, fishing off the bay of Macao. Does he ever doubt that he will be lost in time and, more importantly, thrown into an extraordinary destiny?
— The Stranger
Centuries ago, in Europe, The Stranger secretly boarded a galleon that had set sail for China. Hidden in his sea chest, he would become the sole survivor of the sunken ship; there the stowaway will discover love and risk his life to save the Princess.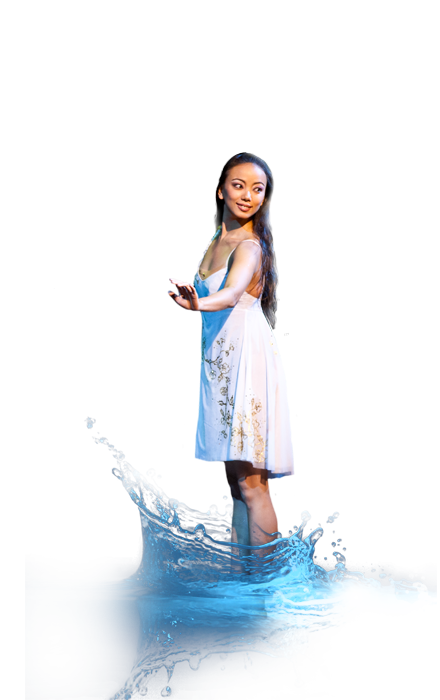 — The Princess
The beloved daughter of the sea, she is the only one to possess the power to make the water dance. She embodies joy and harmony. But the Dark Queen, jealous of her grace and power, imprisons the Princess and subjects her to the vilest of torments…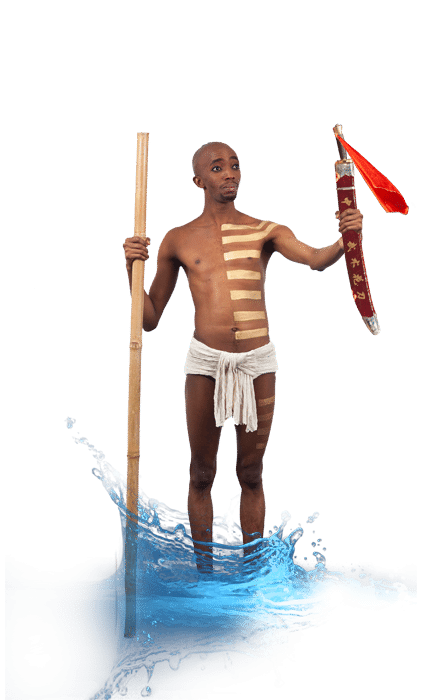 — The Sage
Supple like the wind, Wabo the Sage is a confidant of the forest, the sun and the moon, the animals and the greenery. Natural ally of the princess, he is the guardian of the sacred sword, a symbol of royalty and justice. the sword that the Dark Queen lusts after, the one without which her power cannot be complete, the weapon that will be the instrument of her defeat…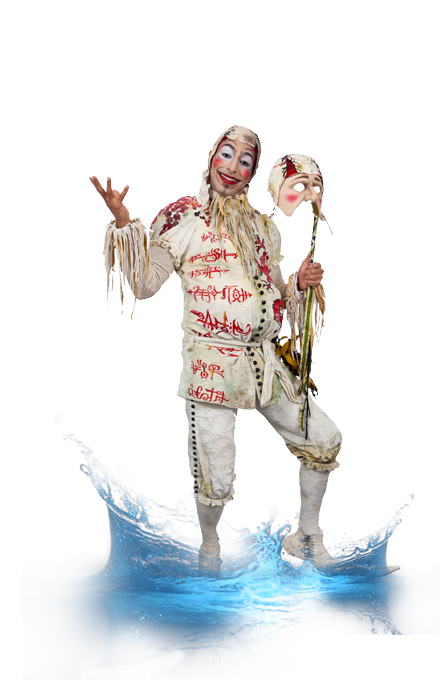 — The Evil Minister
He is a cowardice incarnate. He will do anything to survive. Anything that is, except to risk his own skin. Loyal only unto himself, he will serve The Dark Queen as long as she reigns…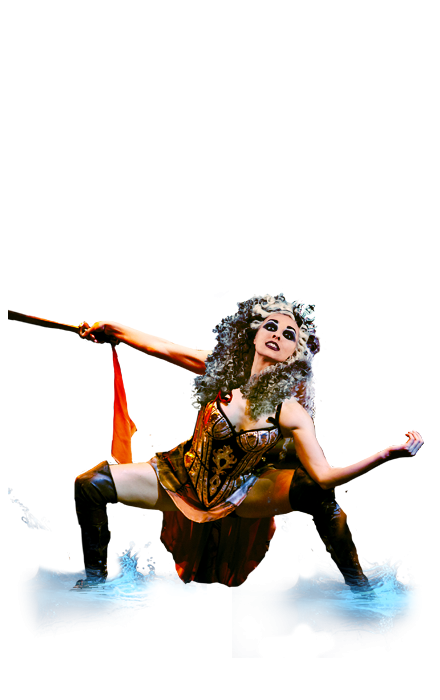 — The Dark Queen
Jealous, wrathful, and greedy, The Dark Queen will do anything to seize the throne, at the expense of the Princess, and to rule the Kingdom, ready to destroy all its beauty. No one is graceful to her eyes, except for her own reflection…
A technical and architectural prowess​
Created by the Pei architectural firm of New York (which has in particular the Louvre Pyramid in Paris to its name) and by designers of the show, this theatre is more than just a theatre:​
It is a real showcase through which to discover the gems emanating from the imagination and the creativity of the Dragone team.​
Divers working in the pool during each show
Some of them wear a full-face mask that allows them to speak directly with the other divers in the pool !
Is the diameter of the pool for a depth of 9.4 meters
It's more than 14,2 million liters of water.
Pannels compose the stage
Moved by 11 lifts and can go from a swimming pool to a dry stage in less than a minute
Ways to make a performer fly inside the theater
All the technical moves are handled by 5 automation consoles.
When combined, they create a total of 135,800 Walts of power.
In Kilograms, it's the weight of each main video projector
Smoke machines and 254 fountains and geysers
They are on and around the stage. Some of them are hidden behind the audience.
in kilograms, it's the total weight of all flying objects in one show
It takes 265 daily inspections to make sure that everything is safe.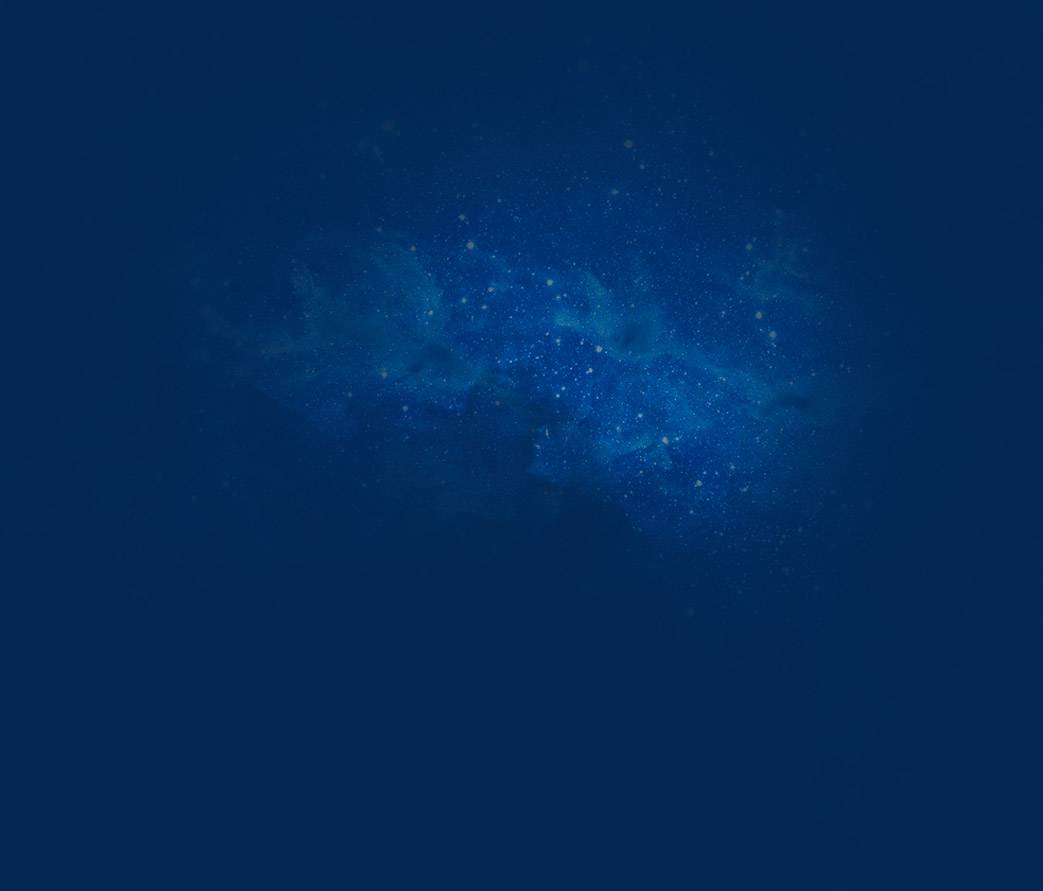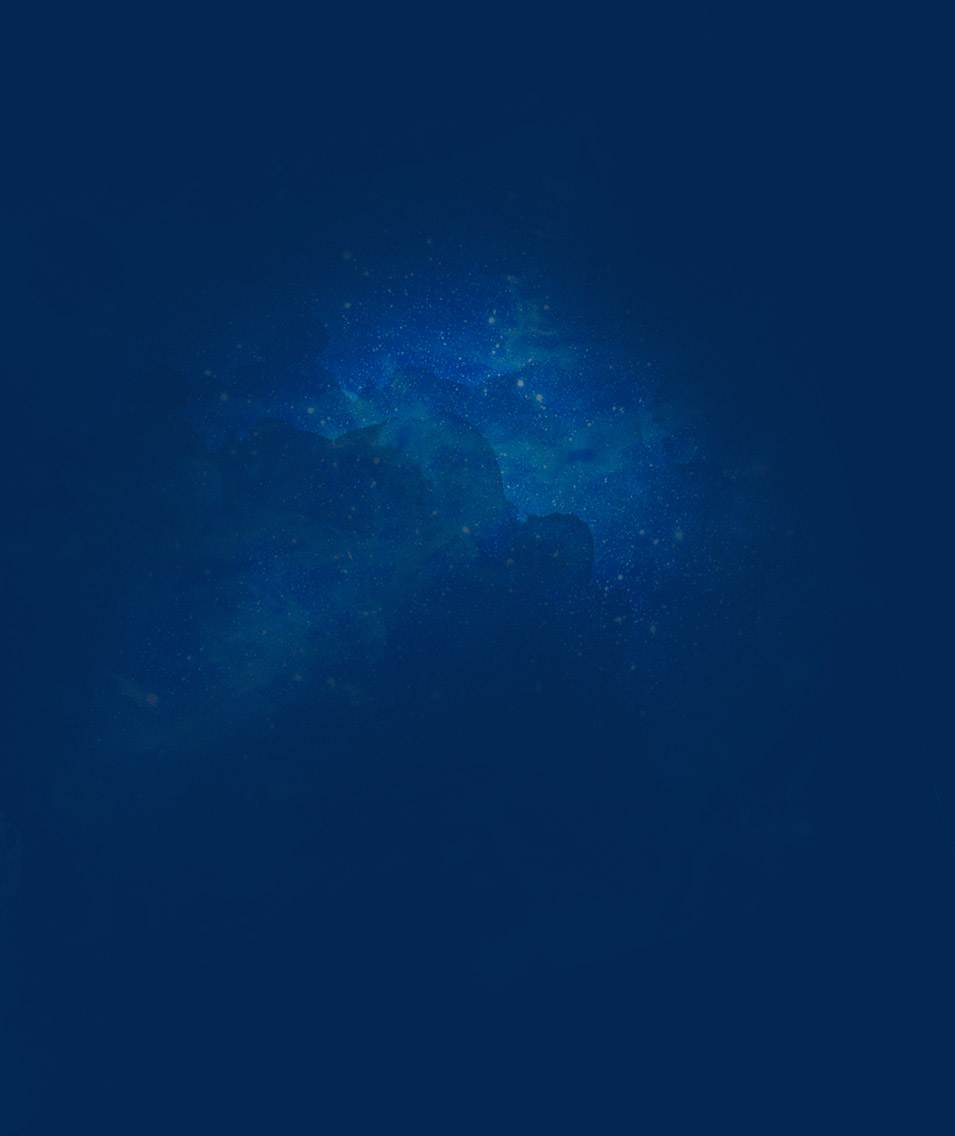 FOCUS ON
Creation
The House of Dancing Water took 4 years to bring to life. Costumes, video projections, special effects, acrobatics – no details were spared by Dragone's team when crafting the spectacle that now appears on stage nightly. Our dialogue with water started with a handful of talented, creative designers.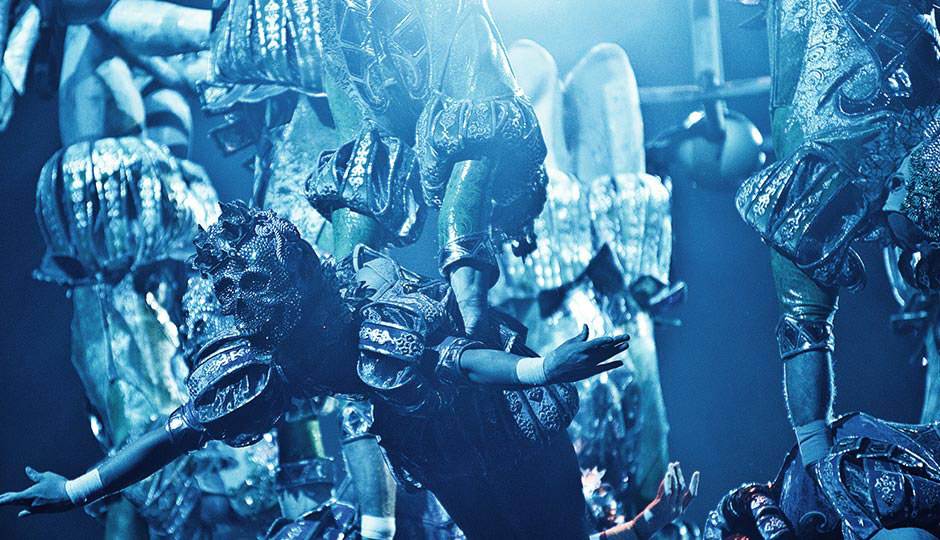 Creators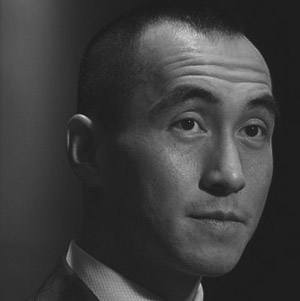 LAWRENCE HO​
Co-Chairman and Chief Executive Officer of Melco Crown Entertainment​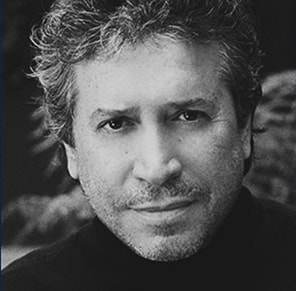 FRANCO DRAGONE
Founder & Artistic Director of Dragone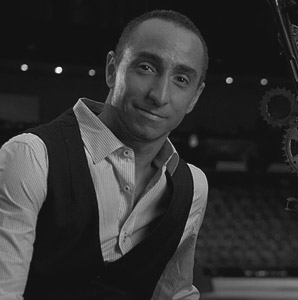 GIULIANO PEPARINI​
Associate Director and Choreographer​
MICHEL CRÊTE​​
Scenic Designer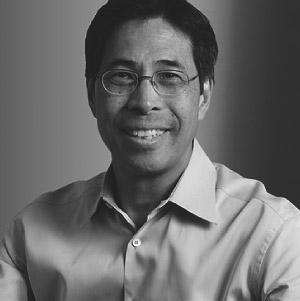 Creative Designers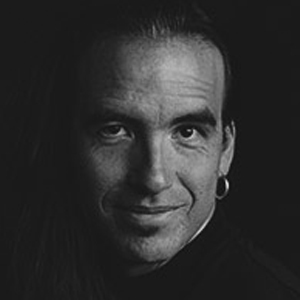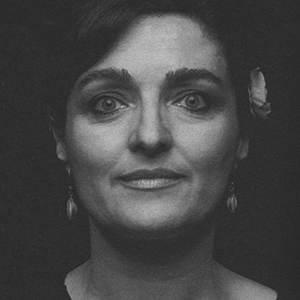 CARMEN ARBUES
Make-Up Designer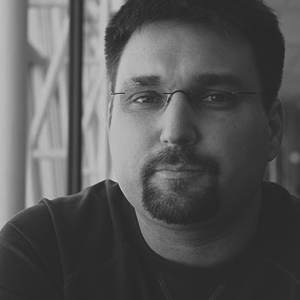 DENIS LAFONTAINE
Fountain/Special Effects Designer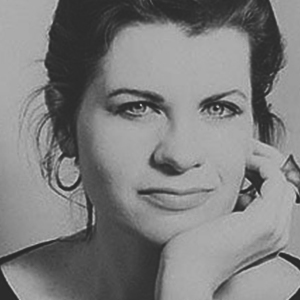 SUZY BENZINGER
Costume Designer​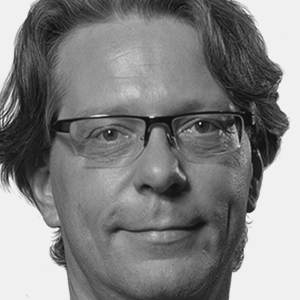 ANDREW WATSON
Acrobatic Performance Designer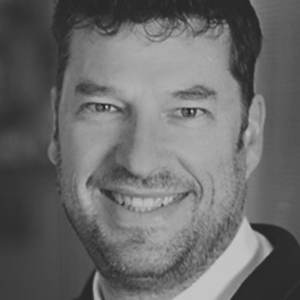 FRANÇOIS BERGERON
Sound Designer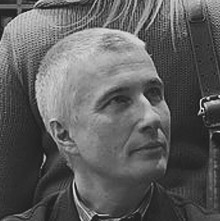 VINCENT ENGEL
Script Writer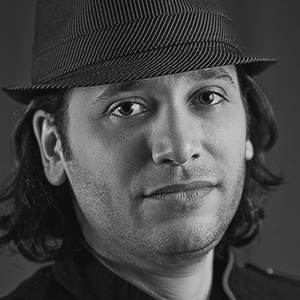 LUCAS DRAGONE
Script Writing Support & Creative Process Videographer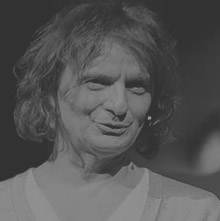 LUC LAFORTUNE
Lighting Designer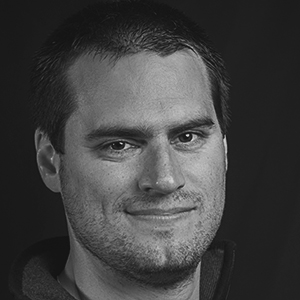 PATRICK NEYS
Video Content Designer
Management
Show Manager JEFFREY BROWN
Resident Artistic Director CHAD LESLIE
Artistic Team
AARON RANDLES
ABDELKADER AIROUR​
ADAM KIMONT​
ADAM MWAIBATI
ADRIAN GARRIDO GAGO
ALEKSANDR DEMCHIHIN​
ANDREI MIKAU​
ANNA ROBB
ANTHONY YAMASHIRO
AOIFE CARRY
ATHUMAN FORD ATHUMAN​
AUDREY LABEAU​
BENJAMIN VARONIAN
BENOIT MILOT​
BETTY BEGIN​
BEVEN RASHAD​
BOGDAN BREUS​
BRIAN WHITE​
CALIN STEVENSON​
CARLOS GIMENO​
CATALIN PREDA​
CECILIA SIT​
CELIA HO​
CHARLOTTE CEPA​
CHARLOTTE DAVIS​
CHARLOTTE JAMEISON​
CHARLOTTE MICHELON​
CHELSEA ADAMS​
CHRIS BIRCH​
CHRIS MCGREEVY​
CINTIA TAK​
DAVID BOWEN​
DAVID LEBEL​
DAVID ZEIHER​
DEAN JEWEL​
DENIS SNIRER​
DENYS KUCHER​
DIEGO MELO​
DIOGO RIBEIRO​
DU JIA NAN​
EMILY HALLIBURTON​
FABI ROSE​
FANNY COINDET​
FAYE LEUNG​
FILIP SKIRZEWSKI​
FRANCISCO MANZANERA APARICIO​
FRANCISCO MUNOZ​
GODFREY MWAIPUNGU​
HALFAN SADDI​
HANNAH BIRT​
HANNAH LOCKE​
HEATHER MAGEE SPILKA​
HELENA MERTEN​
HUSSEIN BANGUSILO​
IMRE LENGYEL​
ISAAC BRAGA​
IZABELA KONDRASZUK​
JACK ATHERTON​
JAE EUN PARK​
JAN PETROVIC​
JANUSZ CIECHOWSKI​
JENNIFER MATHIAS​
JESS SIDDALL​
JOANA ANTUNES​
JOHN WILEY​
JOHNNY KIM​
JOOLS CALANGI​
JORIS KONDJIA​
JOSEANE MARTINS​
JOSHUA GRINDROD​
KATHERINE BARING-GOULD​
KATY ETTERMAN​
KAYAMBA MGAWE​
KHUSHNUM PASTAKIA​
KIKO KOU​
KIMAYA RAMADHANI​
KLEBER BERTO​
KRISTIAN ARAYON​
KSENIA DYKINA​
LILY SO​
LOWRI THOMAS​
MADISON BURKETT​
MAGDALENA DUDEK​
MARCELA DE OLIVEIRA DE MOURA​
MARGARIDA CHIPENDA MARTINS​
MARIE-ÉLAINE MONGEAU​
MARIO RAUSCHER​
MARIO VENDITTI​
MARITZA M ZAMBRANO​
MARYNA KOSTIUCHENKO​
MATTHEW PILLA​
MAXIMILLIAN BENNETT​
MFAUME MFAUME​
MIGUEL HIDALGO MORRISS​
MIGUEL MARQUEZ MARFIL​
MIRIAM CHAN​
MONIKA KONDRASZUK​
NACHO UGARTE​
NAHUEL BLANCO​
NAOMI ROWE​
NATHAN GRIMOULAS​
NATHAN JIMERSON​
NEIL SWEENEY​
NICOLA WILLIS​
NOELLE CRONER​
OLIVIA BERRELL​
PATRICIA SOARES​
PIOTR HORBACZ​
REBECCA REES​
ROB WINCH​
RUBEN SLECHTEN​
RUI CARREIRO​
RUKSHANA PILLA​
SAID KAPAYA​
SAMMI FONG​
SAMUEL CHUNG​
SATOMI LAM​
SEBASTIEN MICHARD​
SHEN QI​
SOPHIE BRUNDISH​
STANLEY KAYUYUVA​
STEVEN NDANINA​
TIM SANDERS​
TJ MILNE​
TOMASZ KAPUSCINSKI​
TRICIA WOO​
VALERIA SOARES DE CARVALHO​
VICTOR CORDOBA​
VICTORIA CLAIRE HAMMOND​
VUAI VUAI​
XAVI HERNANDEZ​
YUKI YAMANAKA​
YULAI LONG​
YVES VANDER DONCKT​
ZARA MCLEAN​
ZSOLT MAGYARI​
Technical
Department
ADAM CHISHOLM​
ALAN REES​
ALASTAIR PULLAN​
ALEJANDRO BERNAL CASTILLERO​
ALLAN ALGABRE​
ALVIN YOUNG​
ANABELA DE SOUSA​
ANDREW STANSFIELD​
ANGELO VASCO​
ANNA ROBB​
AO KUOK WAI​
ASHLEY ALGIE​
BALUYOT CORPUZ​
BARBARA BOSCARDIN​
BEN HARPHAM​
BILL KEUNG​
BRANDON HINOJOSA​
BRANISLAV RADULOV​
CAROL DOS SANTOS​
CATHERINE SIT​
CHERRY CHONG​
CHESTER LAM​
CHLOE IEONG​
CHRIS GOODA​
CHRIS LUNDSTROM​
CHRIS PANETTA​
CHRISTINA CHOI HO MAN​
CHUCK FREYER​
CHUEN PANG​
CHUNG LEUNG​
COLIN CHAUCHE​
DANIEL HOI​
DANIEL MILES​
DANNY LEUNG​
DARREN COLLER​
DASH WONG​
DAVID IEONG​
DAVID SHARROCK​
DOMENICA BOSCARDIN​
ERIC AU​
ERIC MADRID​
ERIC POITEVIN​
EVE BERNIER​
FRANK CROSSLEY​
FRED BEGIN​
GARY LAU​
GENE ESCUADRA​
GEORDIE YIP​
HASFAHMY HASHIM​
HEI LEUNG​
HENRY DEL CAMPO​
HIRONOBU SATO​
HOTZE HO​
HUGO LAM​
IAN MCPHERSON​
IU IENG KIT​
JACOB SULLY​
JASON DICKINS​
JAY WITHEE​
JEAN PHILIPPE DIOTTE​
JENNIFER COOK​
JEREMY CORDELLE​
JIM PICKUP​
JOHN GARDEN​
JOSE ESCAMEZ GUTIERREZ​
JUNIOR MOHAMAD​
JUSTIN F. SINCLAIR​
KA MAN LAU​
KASON CHO​
KEN LUI​
KERILL EZZY​
LEONG WAI PAN​
LUKASZ LUKASZEWSKI​
LUNG CHAN​
LYNNETTE PROVOST​
MAJA BOZIEK​
MARIANNE GARRON FOURNIER​
MARK CARRY​
MARLON PAGARAN​
MATHIEU PREVOTE​
MATIAS YLAKOTOLA​
MIGUEL GONCALVES​
MIKEE ARNIBAL​
MIKI TAKAHASHI​
NIKY BAURET​
NUNO DA SILVA ROSENDO​
OLIVER GRAUNE​
OWEN HORTON​
PAUL DE GUZMAN JR.​
PAUL FUHRI​
PEDRO LIMA​
PHOEBE KOK​
RAHMAT RAHIM​
RALFE QUEJANO​
RAY CHAN​
REBECCA HARDWICK​
REXANDER GONZAGA​
RICK HO​
RICKY YUEN​
ROB PRINGLE​
ROSE TURCHETTA​
RUI CHIANG​
SAM ANDERSON​
SAMUEL LEUNG​
SANG CHAN​
SARA RAMONE​
SCOTT GAREY​
SCOTT LEE​
SEAN COLLEY​
SHIVARAJ KOUTAL​
SLOANE JORBA​
SQUID LUM​
STANLEY LEUNG​
STELLA WONG​
STEVE MOORE​
TIM DAWSON​
TIM GIBSON​
TIMMY KELLY​
TOM FAIRCHILD​
TOM WARNEKE​
TOM WILSON​
UTE FRIEDRICH​
VENUS CHAN​
WARREN INGRAM​
WARREN WEST III​
YIK MAN LAU
Show
Support
BECCA PANG
BJORN FRANSSEN​
CHRISTINE LEE​
CINDY LEE​
COCO HUANG​
EDUNATILA QUEJANO​
FLORENCE FONG​
HAILEY CHAN​
HAYDEE WONG​
IAN LAU​
IRENE BANARES​
JEAN PHILIPPE TRÉPANIER​
JENNIFER CHOI​
KAIA HO​
RACHEL WONG​
RODANTES QUEJANO​
SEVERINO DA SILVA​
VALENTINA KWAN​
VERONICA LOU​
YUKI SI​