Everything has changed this year with the pandemic, but our passion for the Arts has not! Dragone has found a unique partnership with a Las Vegas based collective, The Velvet Crane and together they have adapted Live Entertainment through a new show concept: RISE.
RISE was birthed by The Velvet Crane, a collective of artists left abandoned by the Pandemic. Because of their grassroots engagement with local entertainment initiatives and companies, Dragone joined in on the challenge of bringing to life a production and venue that the city of Las Vegas has never seen.
The artistic community mobilized behind both Dragone and The Velvet Crane, inspiring a movement that goes beyond simply creating a new show, but reimagines the possibilities of live spectacle for Vegas, by Vegas.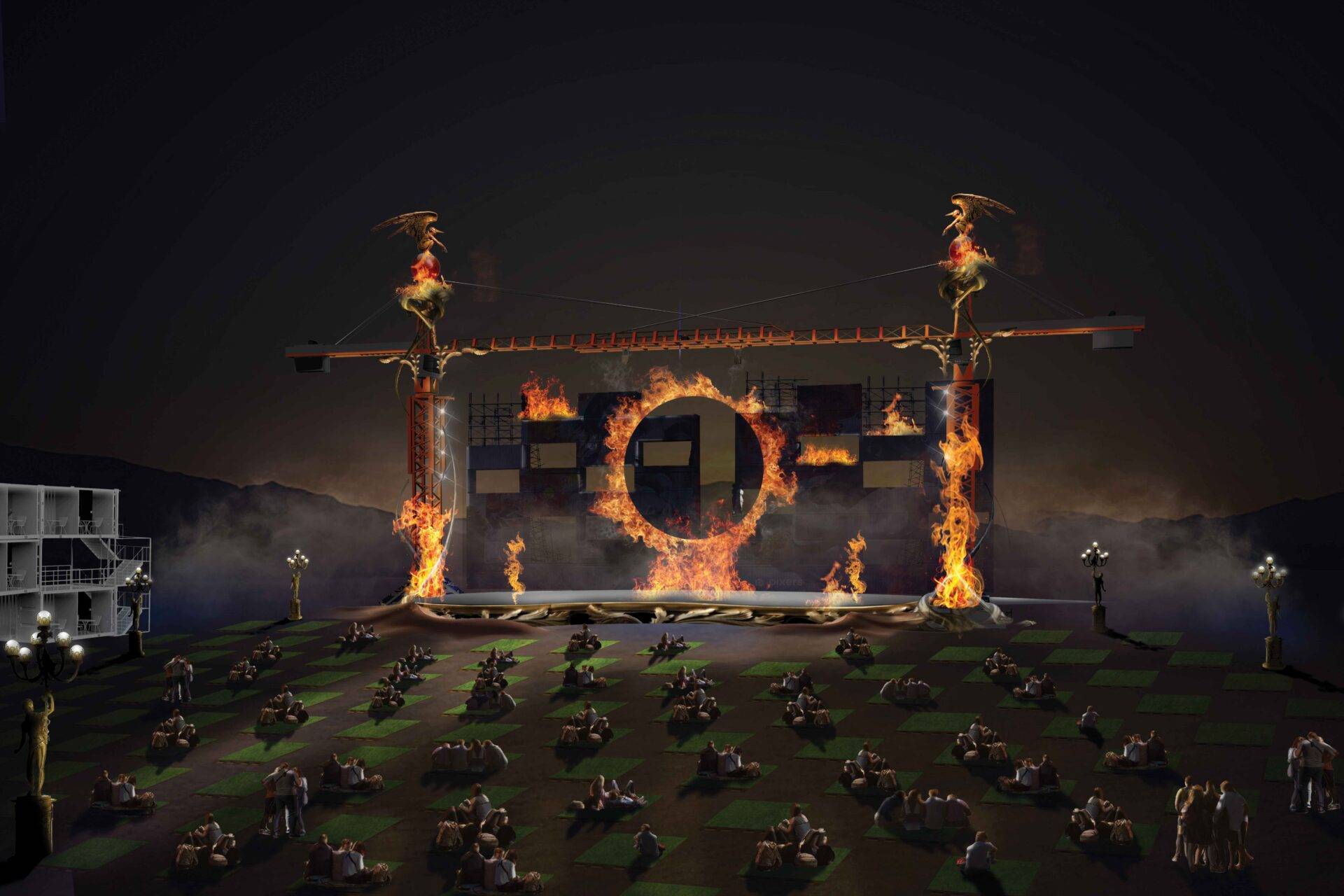 "Dragone's partnership has delivered the support and guidance to ensure RISE is a safe and sustainable addition to the Las Vegas Entertainment community," says Danila Bim, co-founder of The Velvet Crane, along with Patrick Larsen and Wayne Wilson, who adds, "Once the doors locked and the lights clicked off, as tragic as that was, it provided us a unique opportunity to come together and rebuild ourselves in a new light."
Additional talent Dragone and The Velvet Crane have been working with includes The Composers Showcase of Las Vegas co-founders Keith Thompson and Michael Brennan (also the music director of Le Reve, one of Dragone's past productions). Elvis Lederer from the Blue Man Group band and Criss Angel's show also have also been helping to actualize the goals for RISE.